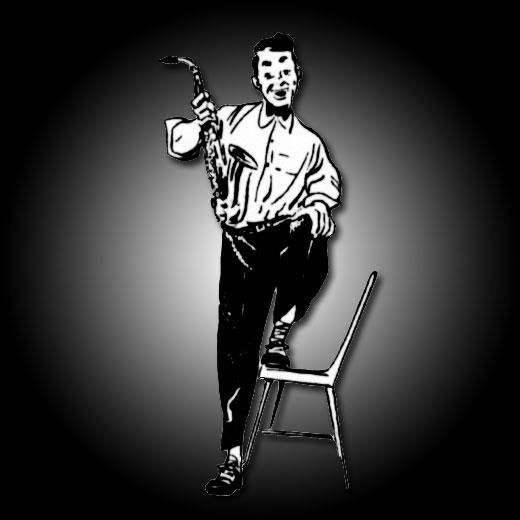 Check Services for my sound company, Shamus Productions.
I am currently performing with 2 bands.
The Collective
Based out of St. Charles, IL. Playing Rock & Roll, classic to current, upbeat and danceable top 100 songs. 7 members.
My newest project. The lead singer, Larry, reach out to me on a whim to see if I would be interested in playing with them once in a while. I have since joined fulltime. I love the energy and song selection we have put together. Our last show was in November 2020, when most of the state was in lock down. Our Home base could be considered Even Flow, in St. Charles. Its an old bank building with the vault doors still in place to the safe which is now a kitchen.
The Hot Rocks Band - Rolling Stones Tribute
The longest running Rolling Stones Tribute in the USA. 27 years.
I was contacted by Bobby Koll to see if I wanted to play a show with them at what was my old high school, Forest View, Arlington Heights, IL. I jumped at the chance. All the members are seasoned pros and it would allow me to venture into learning the Stones sax player, Bobby Keys techniques. I have played stones songs in the past with other bands and have always enjoyed playing them, but never really studied Bobby Keys or Sonny Rollins. I have set up my Tenor Saxophone as close to Bobby Keys as possible and I believe I have captured his style pretty close while interjecting my own style. The reviews seem to indicate that I have achieved good compromise.
I retired from my long stint with Think Floyd, USA of 17 years. Best Pink Floyd Tribute anywhere. Performed in the Greater Midwest States, Ohio, Florida, Arkansas, Utah, Headlined the Pink Floyd Themed cruise, "Great Gig in the Sea", to the Bahamas from Miami. First Tribute Act to headline Milwaukee Summeriest. Twice! Along with several years as an opening act. One for TOTO. Playing large theaters and festivals all over the Midwest.